Cheap Website Design - $600 Unlimited Pages in Singapore
Magento Mobile App Development
MAGENTO MOBILE APP DEVELOPMENT
Why not increase customer loyalty with mobile shopping apps?
With Exiga Software, you can have a native app synchronized perfectly with your Magento store. Engage with customers better than ever by pushing hot notification and let them contact you instantly!
Customers love shopping on your Native App
You can have native apps for iOS and Android (phones and tablets). Native app is faster in performance and higher in reliablity than any other solutions. Moreover, just native app can let you take full advantages of the latest mobile technology, like mobile payment, segmenting notifications or store locating, etc...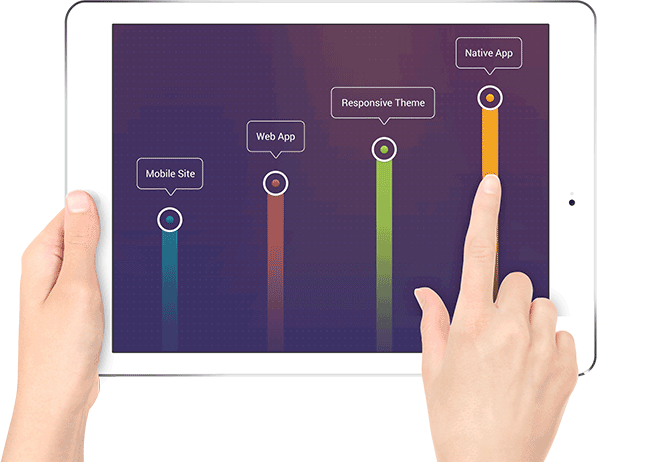 ---

Turn white label app into your brand ambassador
Your app is not just a product browsing or a shopping channel, it's your brand spokesman also. Just bewitch customers with your logo, brand name, About page... and your unique messages.
---

...and customize it as your wish
You want to upgrade the app or get some extra features like store locating, product label, instant contact, analytics? All you have to do is search for your demand in our marketplace, pick an appropriate plugin to add in your app and you will get exactly what you want.There are various ones available for you. Maybe you can find a good piece for FREE!



---
Besides, your mobile app and webstore are auto synced
No need to export or import your huge product data! ,all things from product catalog, to taxes, shipping rate, language, currencies... are automatically synced with Magento Webstores. We also support various product types such as simple, configurable, bundle, grouped and virtual, downloadable products (coming soon).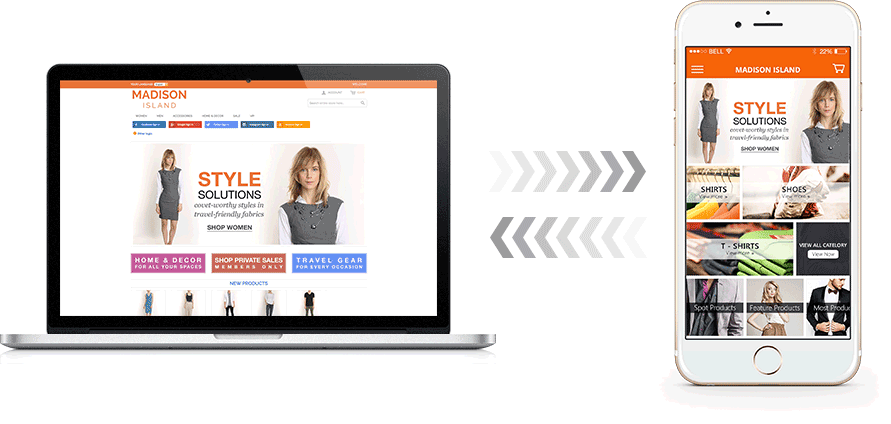 ---
With wide range of payment gateways supported
Payment is what we care the most. Thus, our Magento Certified developers always keep updating and adding new payment gateways. Check this list out or contact us if you want more.
---

Plus, you can change app look to grab more attention
Don't just satisfy with default outlook, make it unique and outstanding with glorious themes provided like Matrix Theme or Fashion Theme. Moreover, keep your app and website look alike with the same icon and theme color. In the end, anyone can resist a shopping app like this?
---

... fire up customers with available mobile features
Customers love promotion, thus, a message like " sales off 50 %" or "Deal up to 80%" can drive them crazy. Keep them suprised with some eye-catching banners that can be changed easily.
It's also important for customers to contact you immediately via email, phone call or texts. An interactive contact page with all above features can help.
Besides, let your customers find your shops easily on Google Map and show them the way to reach there with your Store Locator and their GPS. At least 70% of customers will love that!


As well as engage them with well managed app
"About us", "Privacy Policy" is must-have information even in a mobile app. You can create them just like you usually do on website. Moreover, if you need to emphasize on some products, don't hesistate to use Product Label. A badge like "Hot" and "Updated" can catch the eyes of any customers. Not only provide app content management, SimiCart also allows you to control customers accounts and encourage them to buy more now or later with their Wishlist. Finally, make sure to measure the results from your app in a right way with App Analytics.